Before several features were created, it was very difficult to explain what our company does. After multiple sessions of brainstorming, trial, error, and review, the following graphics were designed for our public presence. These more general and creative illustrations held up until we were able to begin showcasing real screenshots of our tools.
Designed with Sketch and Affinity Designer. Assistance from my teammate
Vitaliy Petrushenko
for style and vision.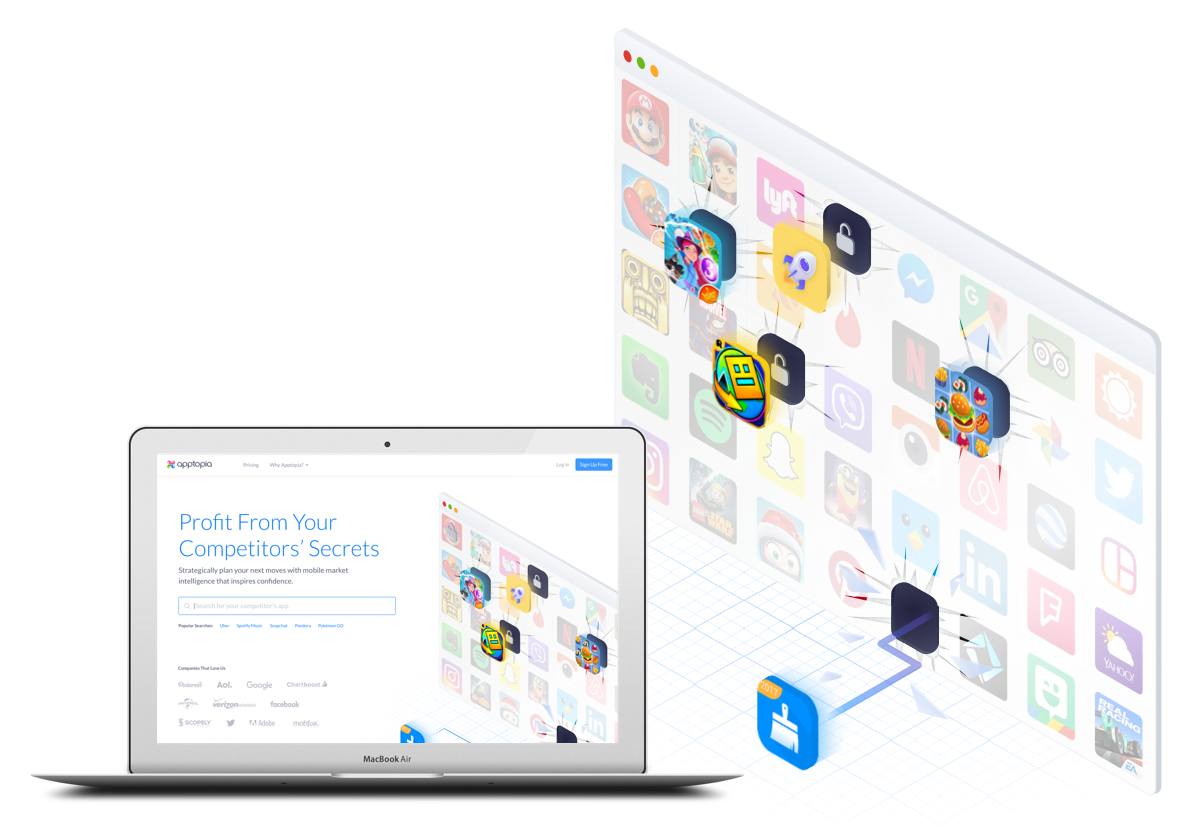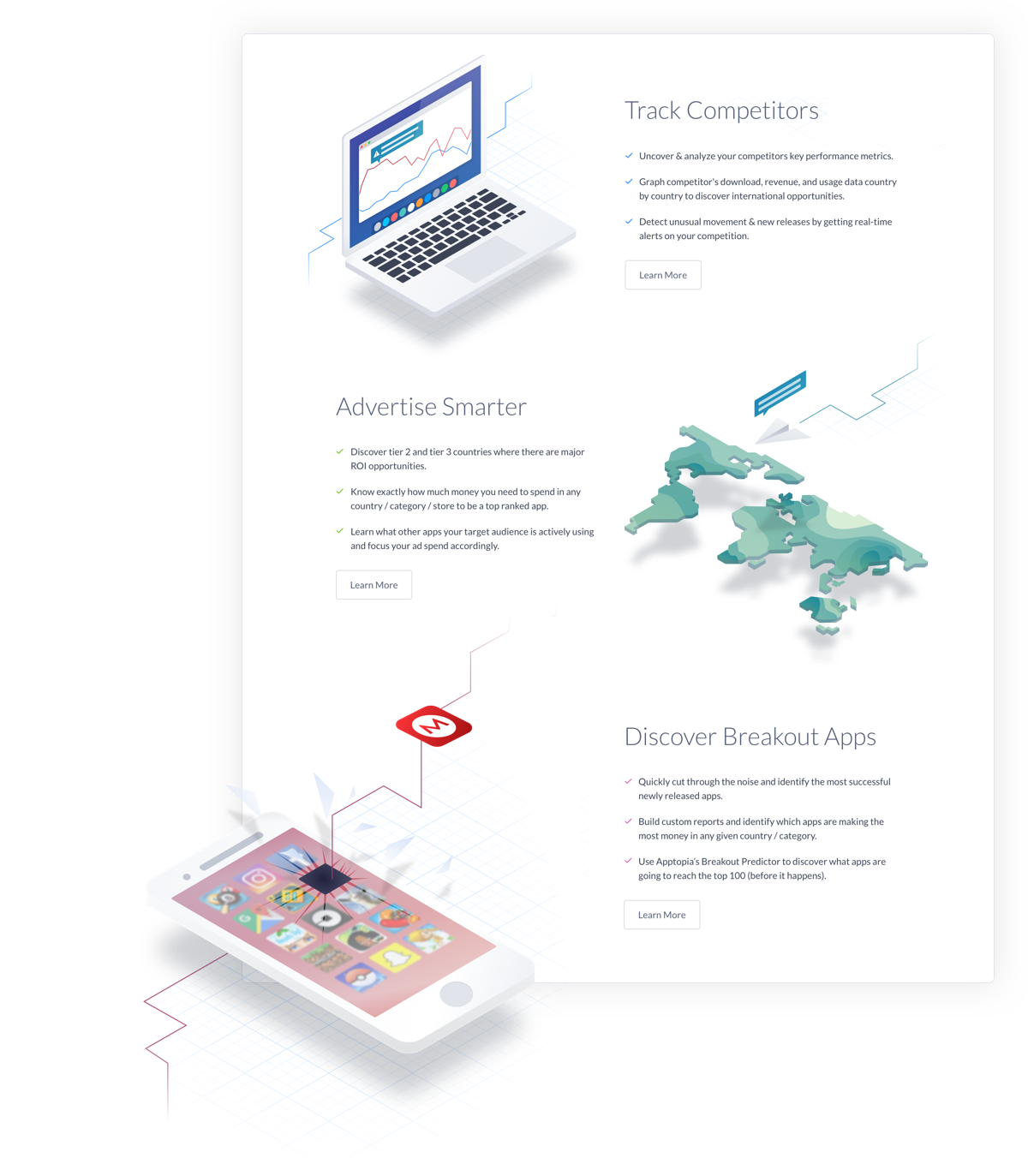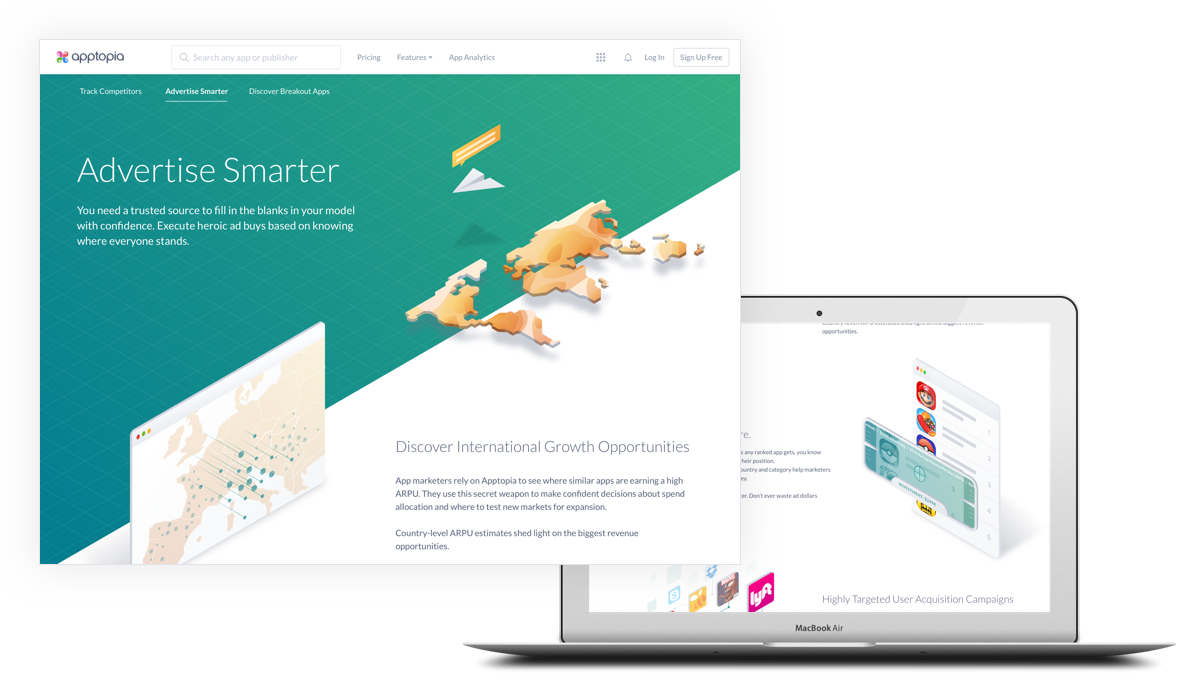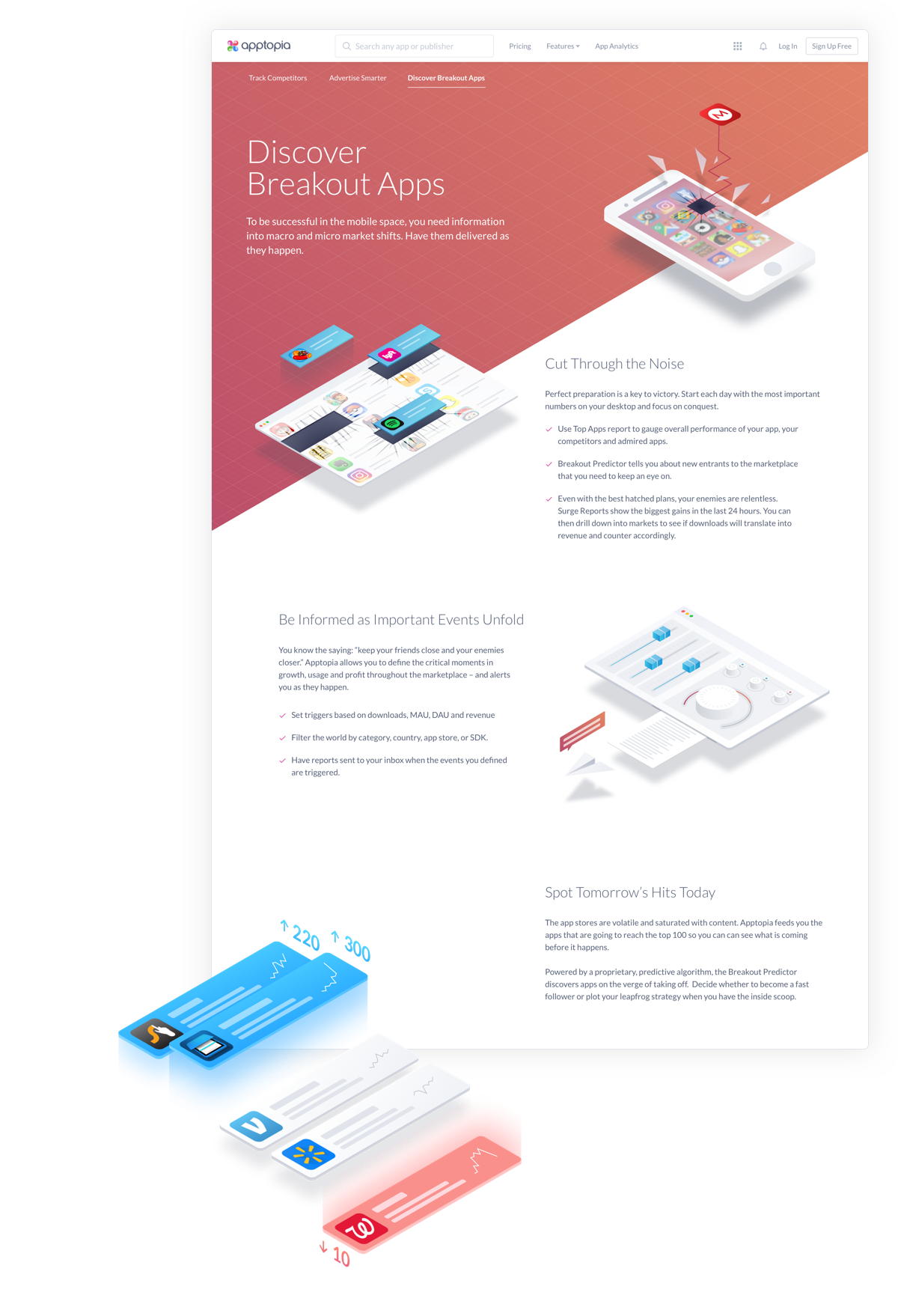 Just six months down the road, the product had developed well enough to show real product screens. Below, you can see the brand new homepage, released August 2017, with a video at the top to showcase various tools within the product.

Additionally, we removed the search bar and moved the "Request a Demo" button to the top of the page. The click rate for this button improved dramatically (3x more clicks) when it was at the top of the page, and the engagement was not significantly after reducing the discoverability of the search bar.